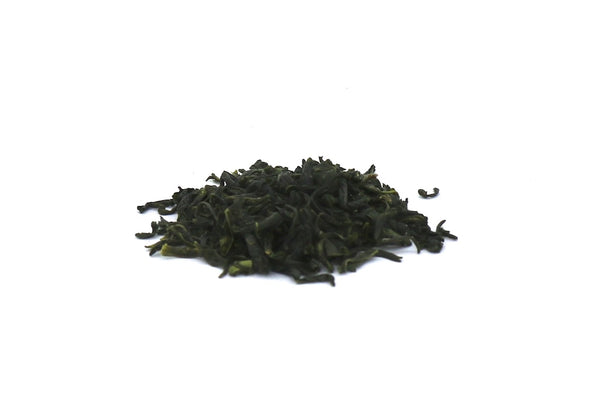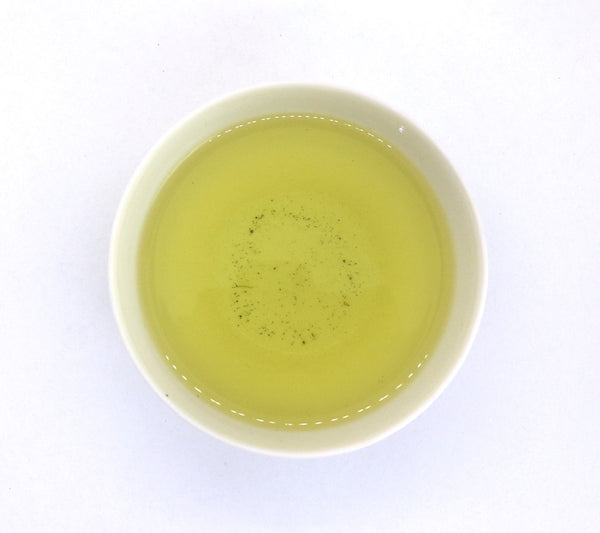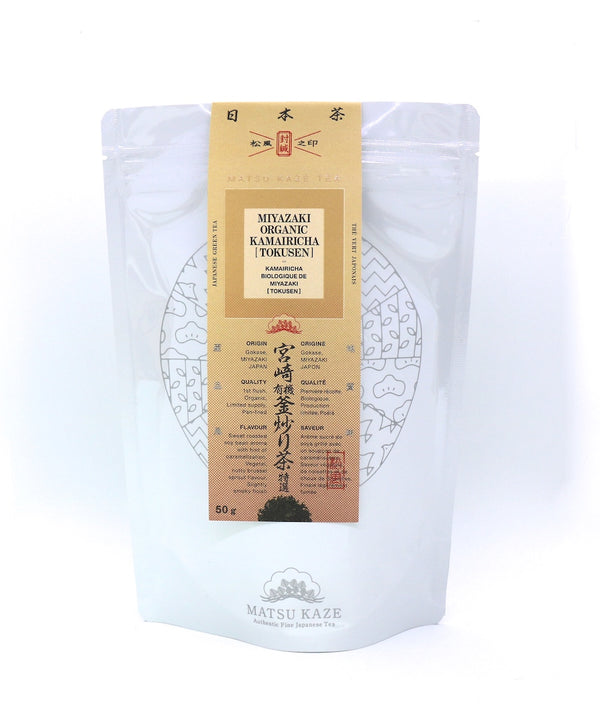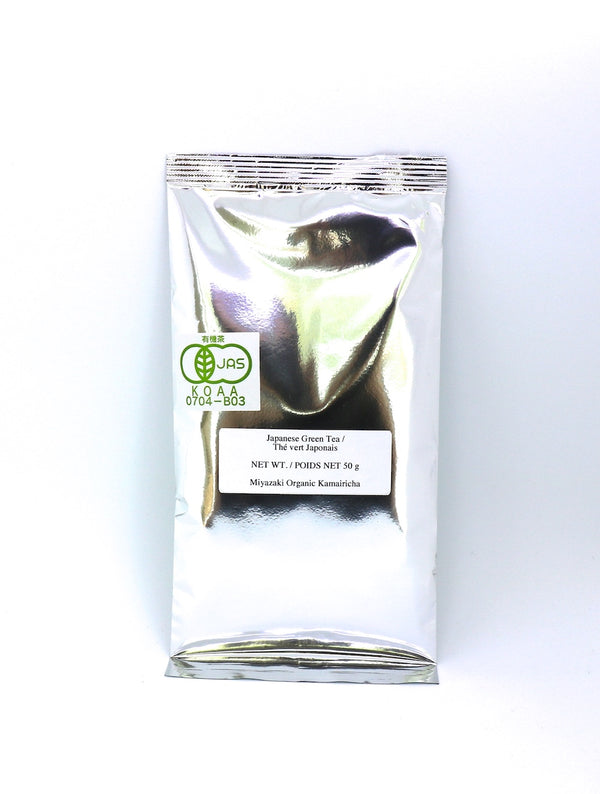 This award winning, limited production, first flush, organic tea is pan-fired, a processing technique usually used in Chinese green teas. This process produces dried leaves with a unique curly shape rather than the needle shapes of traditional Japanese sencha teas. It has a distinct sweet, roasted soybean aroma with a hint of caramelization, a complex, balanced vegetal, nutty brussel sprout flavour and a slightly smoky finish. It is less astringent than most sencha teas. 
Description
Cultivar: Yabukita
Region: Miyazaki Sabou, Miyazaki Prefecture
50 g
To make hot tea
Tea: 7 g or 1.5 tbsp
Water: 250-300 mL at 80-85 °C 
Steep: 1.5-2 min.
To make cold brewed tea
Tea: 10 g or  2 tbsp
Water: 500 mL (2 cups) at room temperature 
Steep: 2-6 hours in the fridge