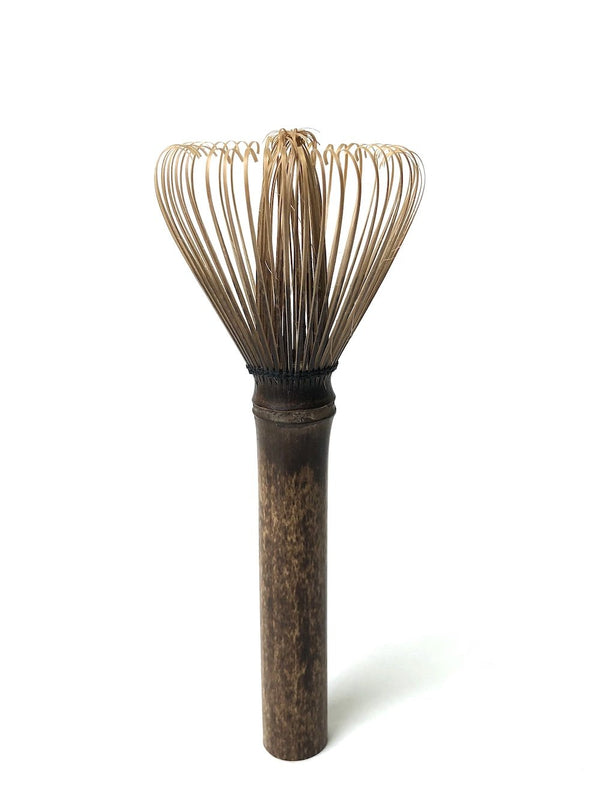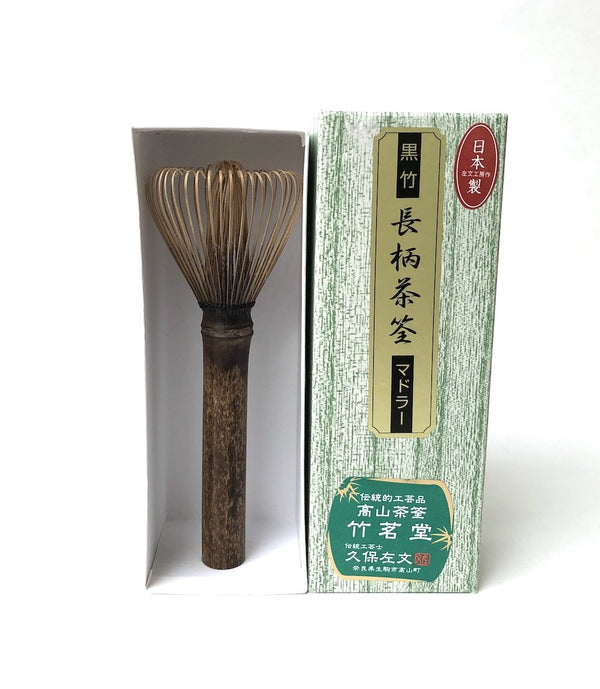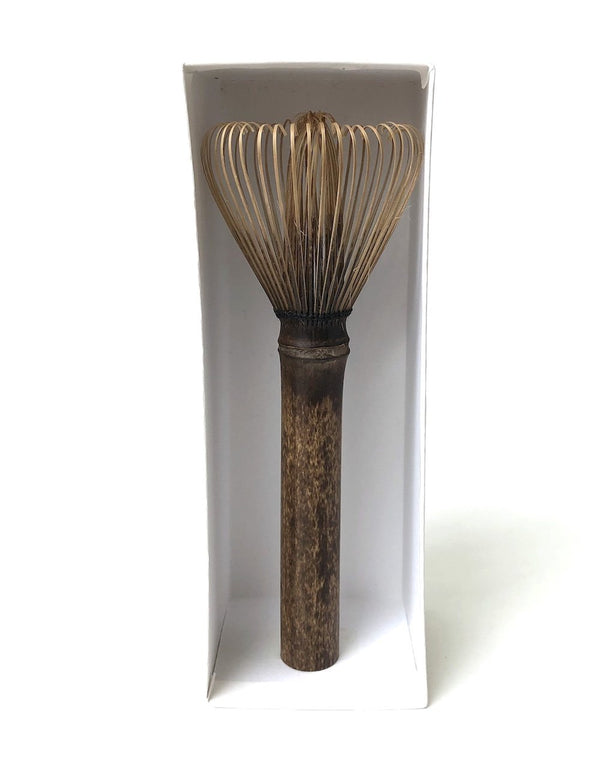 This bamboo whisk chasen is made by Mr. Sabun Kubo the descendent of 24 generations of chasen artisans. It is designed for whisking matcha in a cup or mug instead of a matcha bowl so that you can easily enjoy matcha tea or matcha latte at home. It is made from a local black bamboo that is dried for 2 years. 100% natural and chemical-free. MATSU KAZE TEA imports this product directly by air in order to maintain quality. 
Black bamboo has softer, more flexible fibre than white bamboo and this helps to protect against cracking. The high density of black bamboo makes it especially difficult to carve, but produces a beautiful chasen that lasts longer than those made of other bamboo. This characteristic, along with the number and design of the strands is particularly helpful in dry climates.
Note: The handles can crack, especially in dry climates. This does not impact the functionality of the chasen. For some, it is consistent with Japanese art to see this as adding character.
Product information
46-48 strands

D55xH120 mm (Box: L150xW55xH50 mm)

Handmade by Mr. Sabun Kubo

Local black bamboo from Nara Prefecture / Black string

Chemical-free

Made in Japan