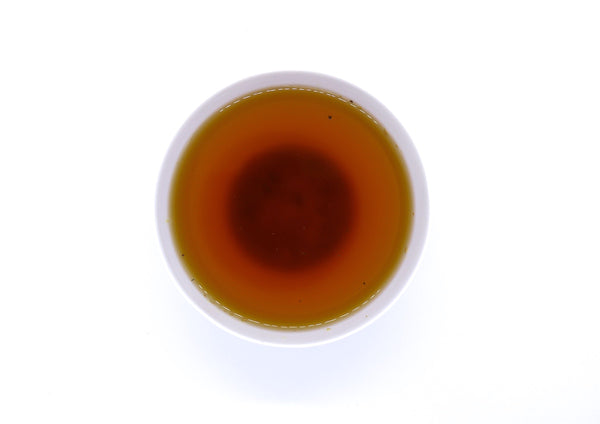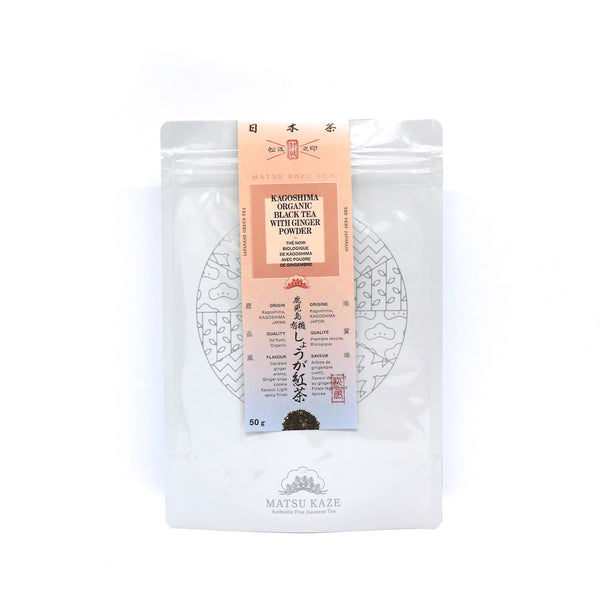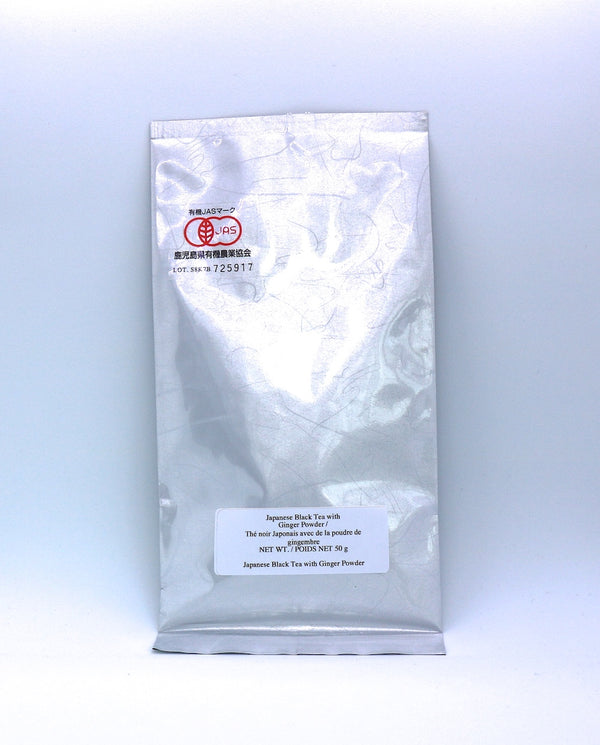 A unique flavoured organic black tea produced in Kagoshima City, Kagoshima. This first flush tea is blended with local organic ginger powder giving it a candied ginger aroma with a light spicy finish. Think gingersnap cookies. A bit of a ginger kick balanced with the rich flavour and mild sweetness of the special Japanese black tea. 
Description
Cultivar: Benifuki, Asatsuyu, Yabukita, Yutakamidori, Kuritawase, CA278 (blend)
Region: Shimodozono, Kagoshima Prefecture
50 g
To make hot tea
Tea: 4 g or 2 tsp
Water: 300-350 mL at 100 °C 
Steep: 1.5-2 min.
To make cold brewed tea
Tea: 12 g or 2 tbsp
Water: 500 mL (2 cups) at room temperature 
Steep: 2-6 hours in the fridge