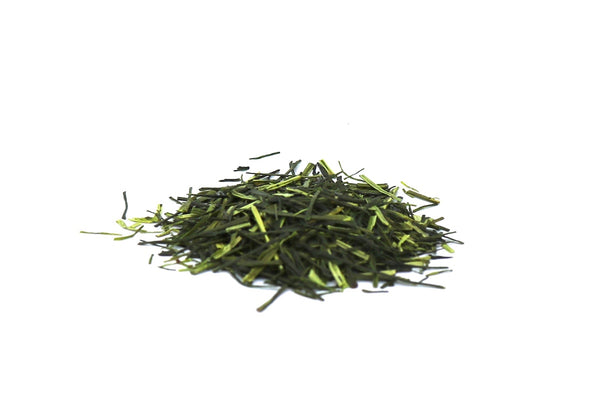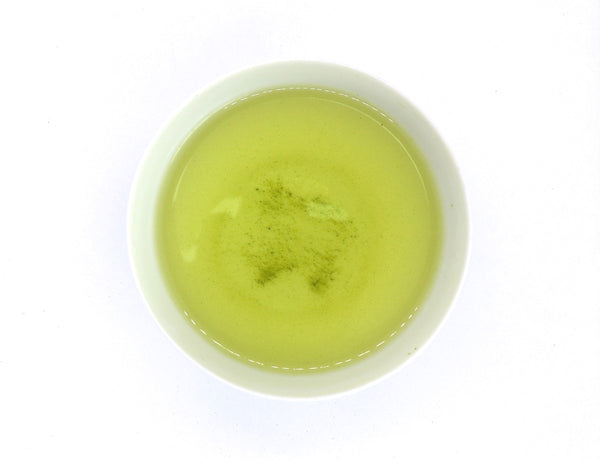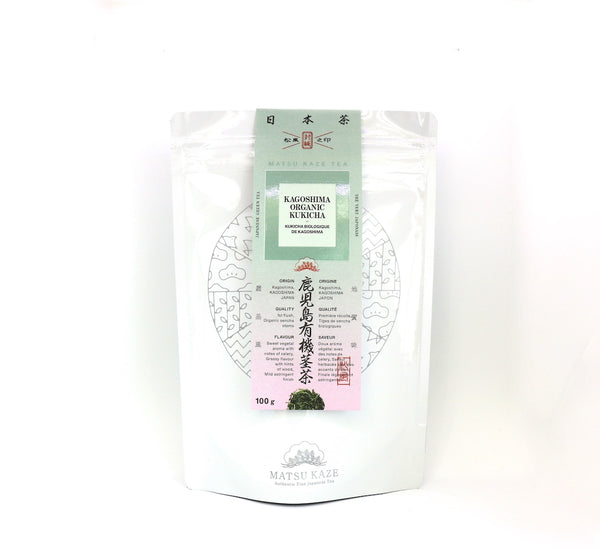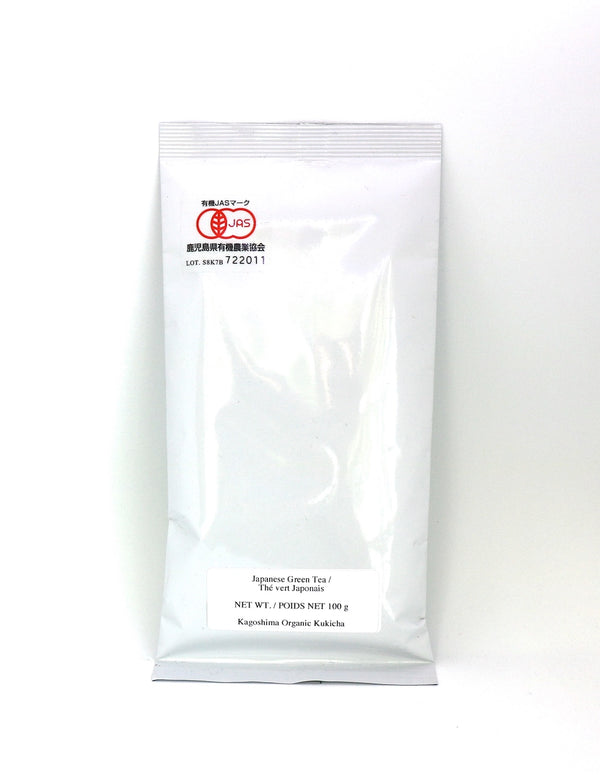 An amazing first flush organic kukicha is composed of sencha stems. It has a sweet vegetal aroma with notes of celery, a grassy flavour with hints of wood and mild astringent finish. It makes a nice cold brewed tea and is great for making your own home-roasted houjicha.
Description
Cultivar: Yutakamidori, Yabukita, Asanoka (blend)
Region: Shimodozono, Kagoshima Prefecture
100 g
To make hot tea
Tea: 7 g or 1 tbsp
Water: 250-300 mL at 80-90 °C 
Steep: 40-60 sec.
To make cold brewed tea
Tea: 10 g or 1.5 tbsp
Water: 500 mL (2 cups) at room temperature 
Steep: 2-6 hours in the fridge