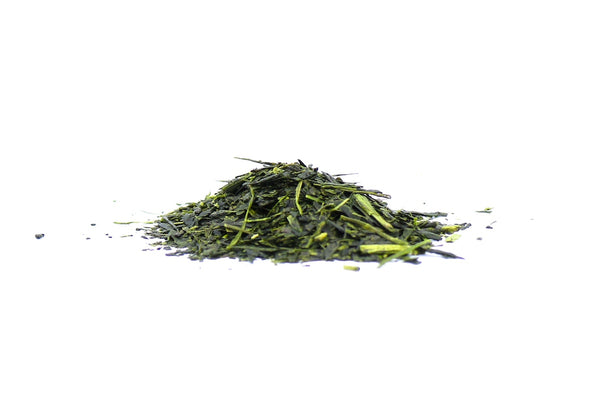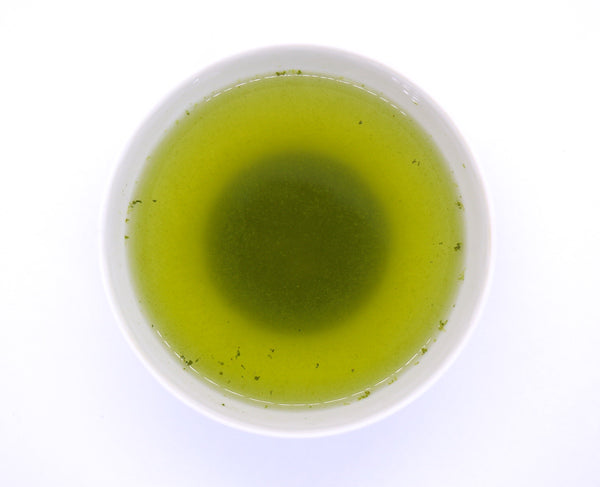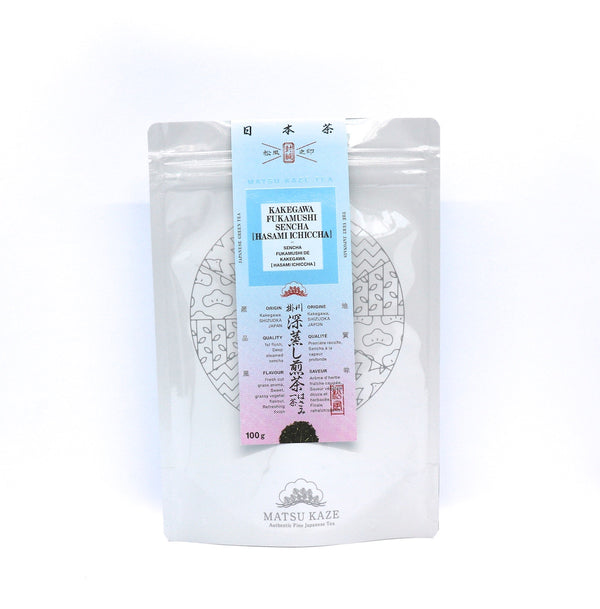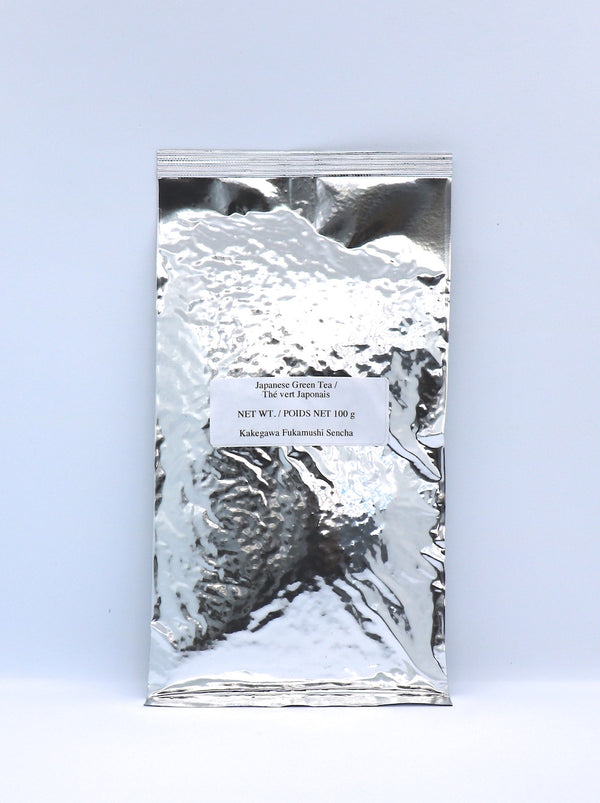 This is a first flush sencha tea grown in the Kakegawa region of Shizuoka that specializes in fukamushi sencha. Fukamushi teas are made from deep steamed, fragmented tea leaves that have short steeping times and add sediment to the tea for better flavour and nutritional benefit. Mild, fresh cut grass aroma with a sweet, grassy vegetal flavour and refreshing finish.  
Description
Cultivar: Yabukita
Region: Nagata Tea farm, ShizuokaPrefecture
100 g
To make hot tea
Tea: 7 g or 1 tbsp
Water: 250-300 mL at 70-80 °C
Steep: 40-60 sec.
To make cold brewed tea
Tea: 10 g (1.5 tbsp)
Water: 500 mL (2 cups) at room temperature
Steep: 2-6 hours in the fridge