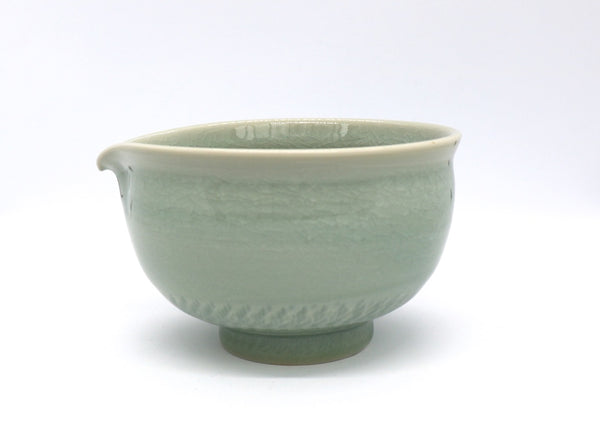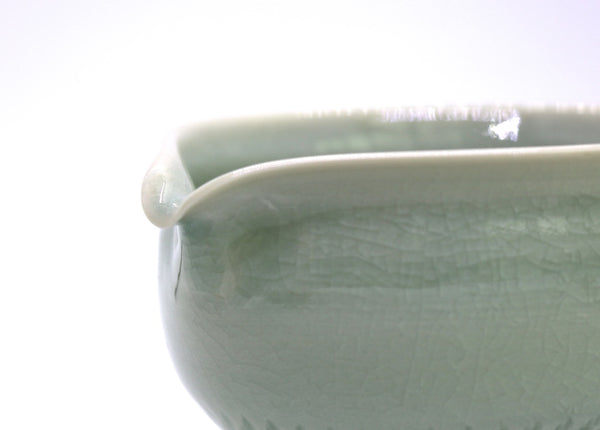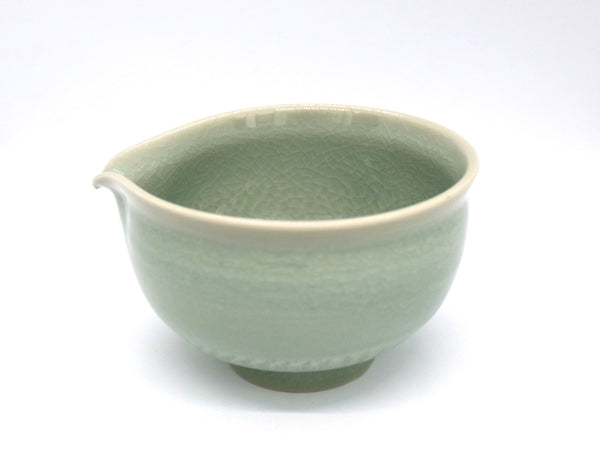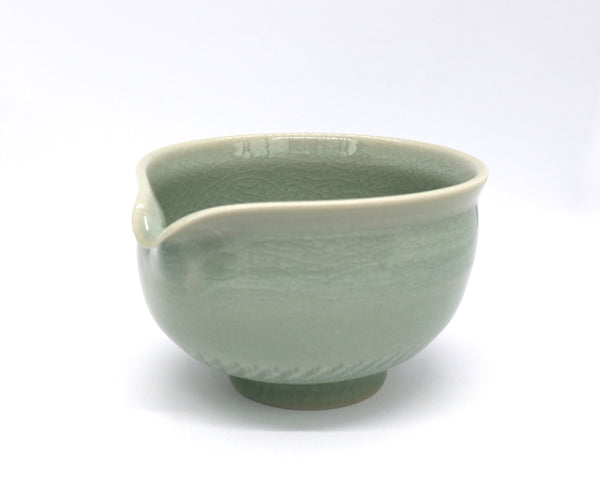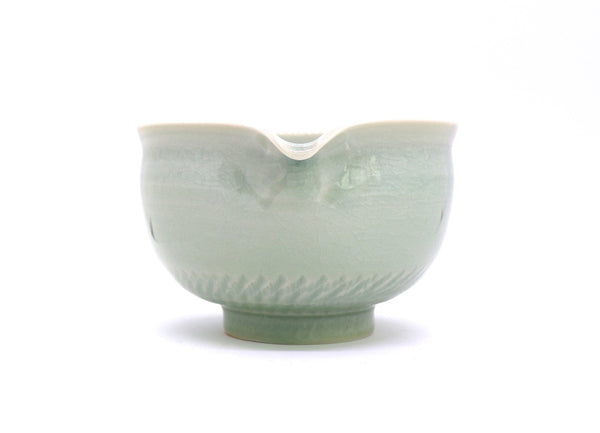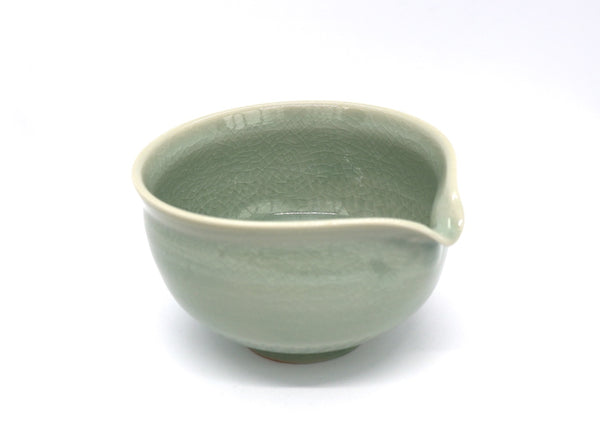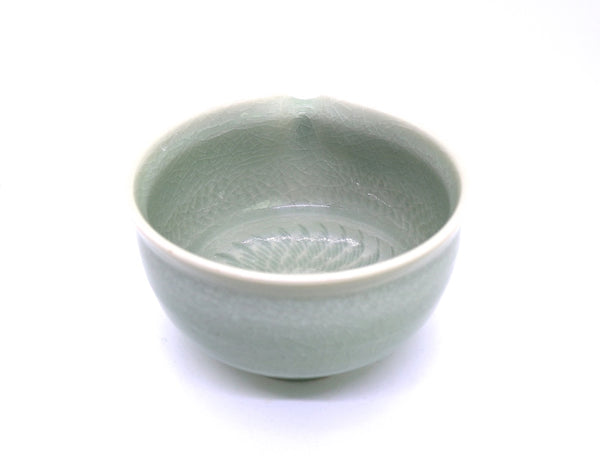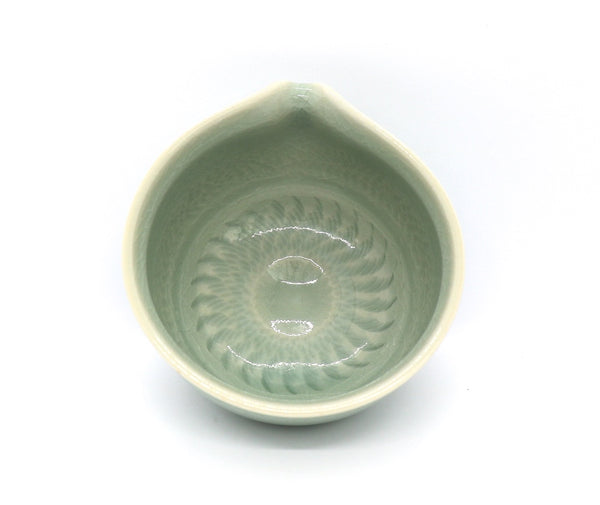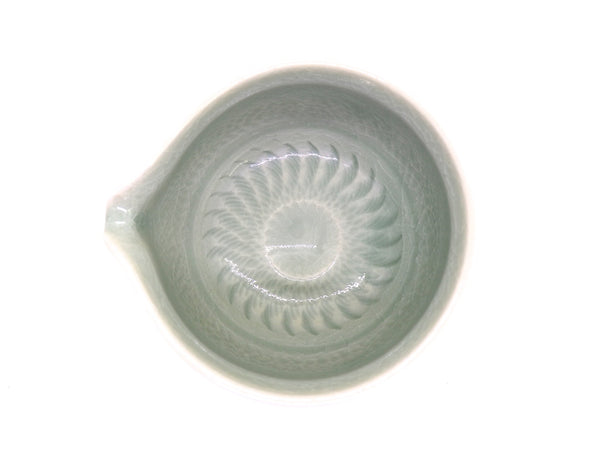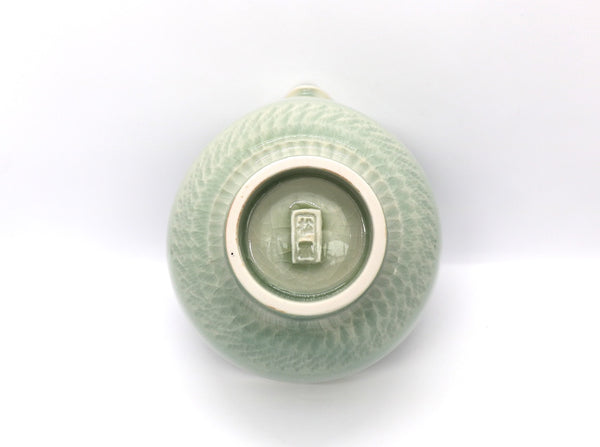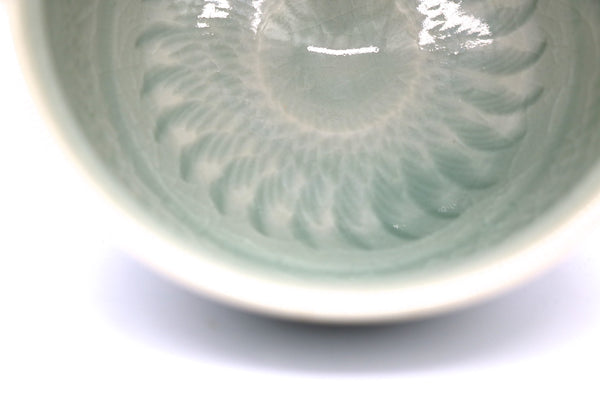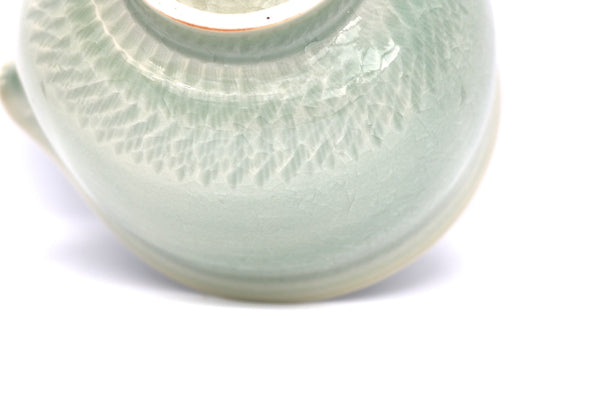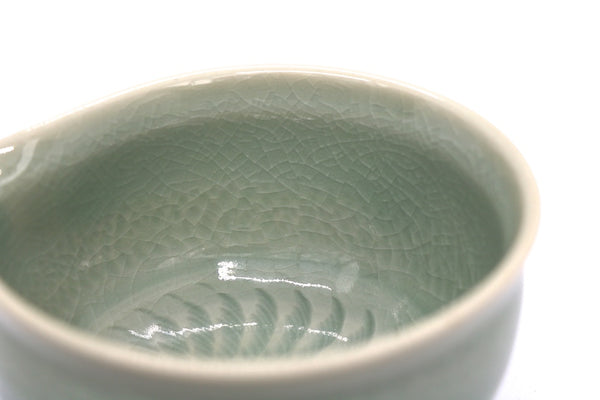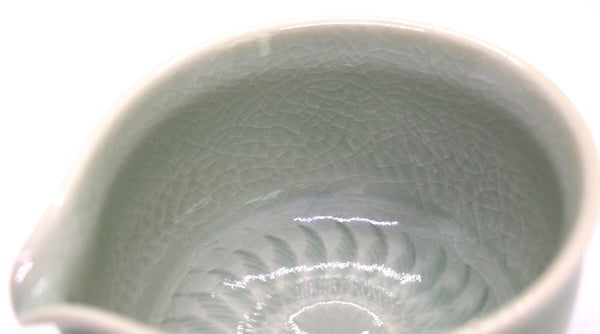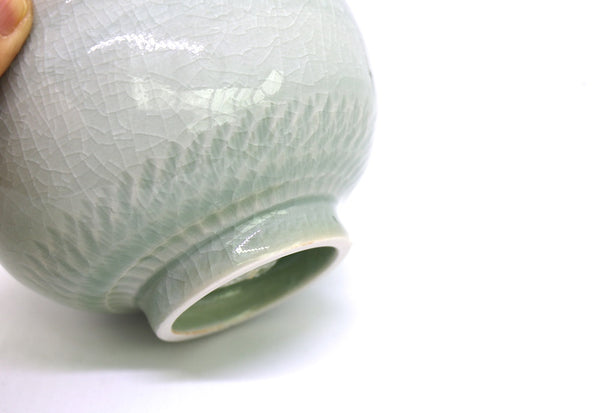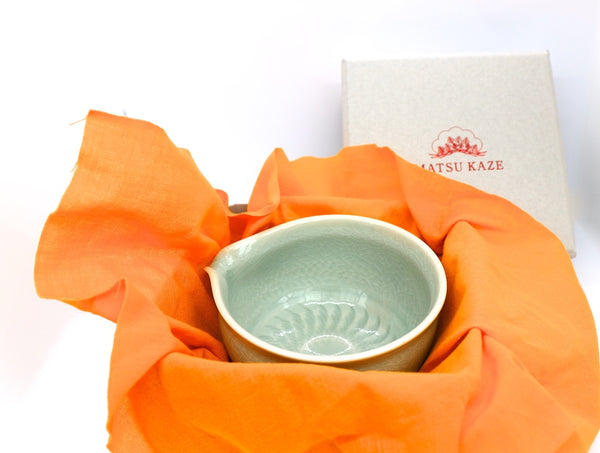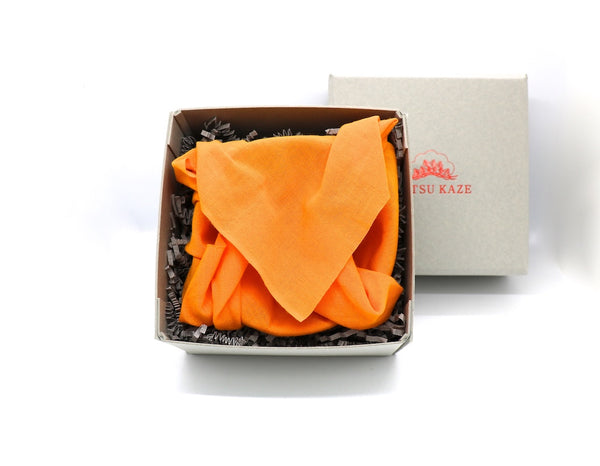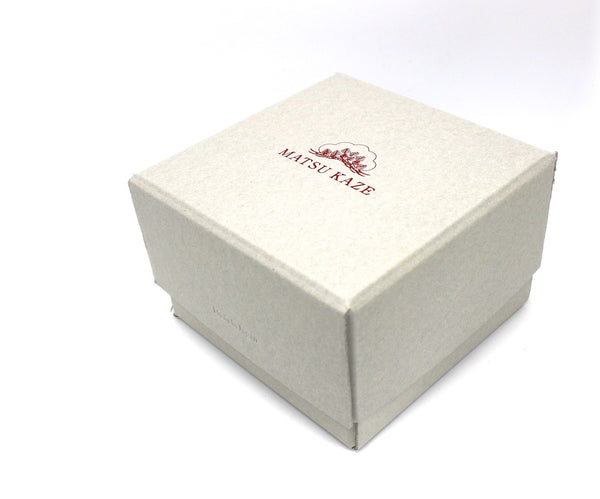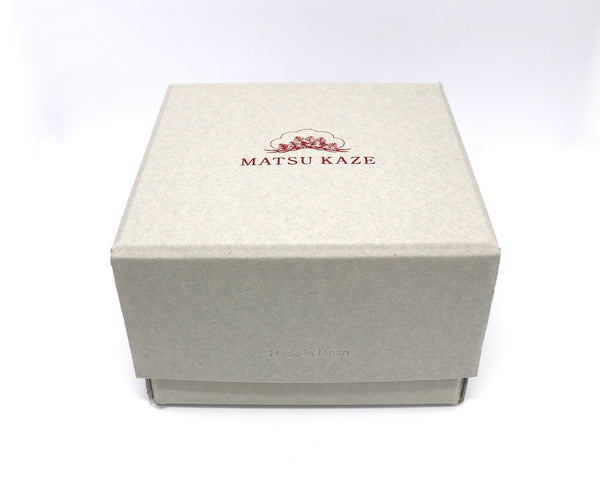 Matsu Kaze Tea has collaborated with award-winning ceramic artist Mr. Yutaka Ono to create this signature katakuchi wan (lipped bowl). "Matsu Kaze" is stamped on the base of each bowl. This katakuchi is designed with a kannyu (crackle) glaze in pale green.  The glaze made of limited natural ash that creates its elegant pale green colour called 'Sui', which is the traditional colour of jade and kingfisher birds. This pale green is one of Japanese traditional green colors seen in jade stone and color of feather in kingfisher bird. Beautiful patterns are hand-carved into the exterior base and the interior of the bowl. 
The perfect non-drip spout allows you to make and drink your matcha or easily pour it into separate cups to share or use it to make matcha lattes or other drinks. The fine cracks and vein-like patterns in the translucent glaze from the kannyu technique are unique for each piece. As tea seeps into the cracks the bowl will stain and change its character. It is a piece to cherish over time.
Note: Due to their being handmade, each katakuchi matcha bowl has a slightly different in colour tone and gradation.

  Product information
D120xH75 mm (Paper box: L150xW150xH95 mm)

Glazed ceramic / Green Kannyu

With spout

Handcrafted

by Mr. Yutaka Ono

No dishwasher / Hand-wash only

No microwave

Seto-ware, Aichi Prefecture

Made in Japan