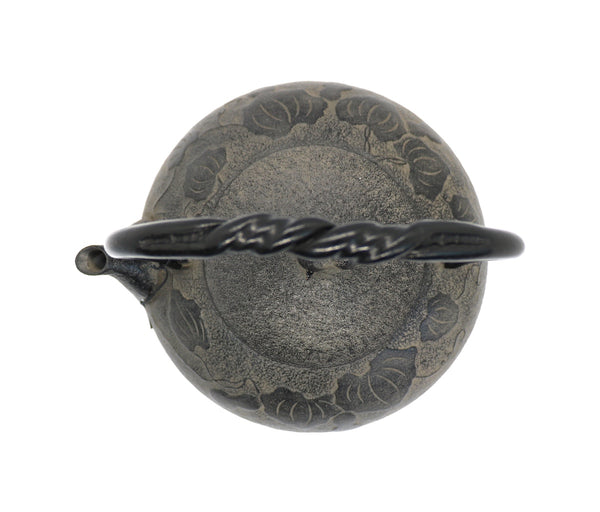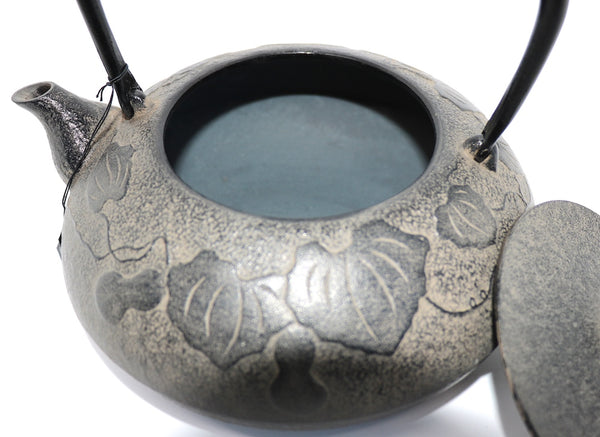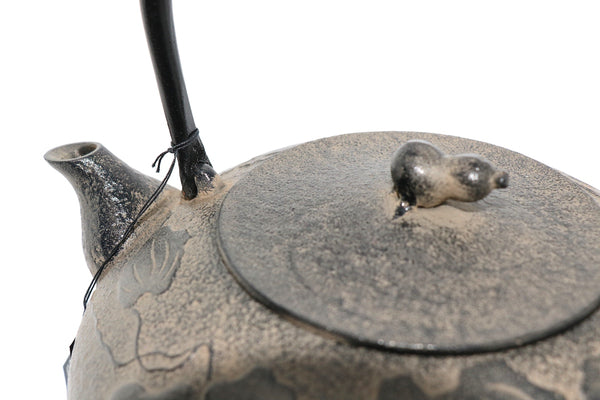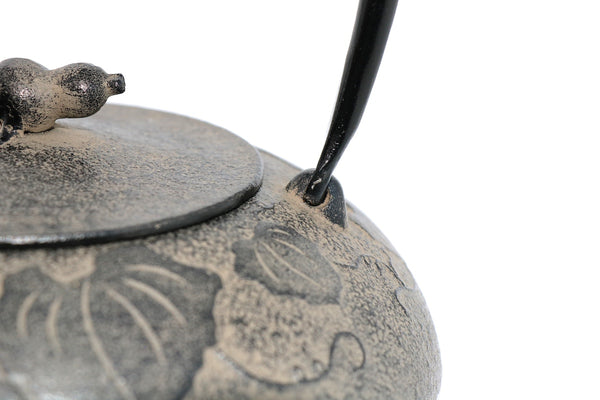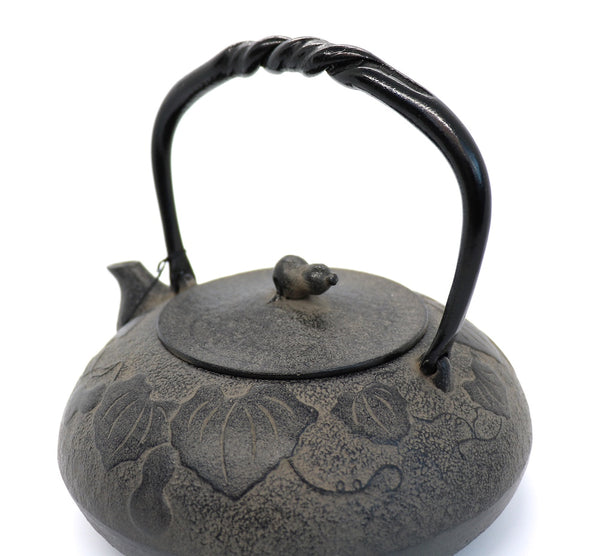 This rustic Hisago (gourd) themed tetsubin has a beautiful botanical design relief incorporating gourds (in Japan a symbol of good luck) and leaves and has a gourd-shaped knob on the lid. It has a traditional fixed handle.  Safe for use on all elements including induction heating. Nanbu Tetsubin cast iron kettles for boiling water made by Oitomi tetsubin foundry in Oshu, Iwate.
Oitomi was established in 1848 and produces tetsubin completely from design to finish. For over 170 years, their craftsmanship, materials, and timeless traditional style combine with innovative modern design and functionality. In 1970, the Japanese Crown Prince, Akihito, and Crown Princess, Michiko, visited the Oitomi tetsubin foundry as one of Iwate's traditional craft centers.
MATSU KAZE TEA visited Oitomi in 2017 and we are the official importer of their nanbu testubin in Canada. We select tetsubin with classic timeless designs and a variety of colors for our customers. Daily use provides iron intake along with superior tasting water for making tea and for other uses.
Arare style is a traditional dimpled pattern.
Product information
Capacity: 1.2 L
Allows Induction Heating – safe on electrical element
Oxidation film coating inside
No enamel glaze inside
Traditional fixed handle
No dishwasher
No microwave
Made of cast iron
Hand-made
Made in Iwate, Japan
Kettle: D190 x H80 mm (w/ handle: 210 mm)
Box: L200 x W200 x H190 mm