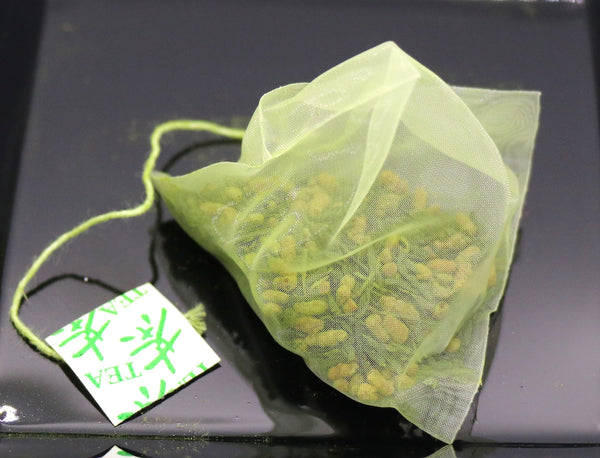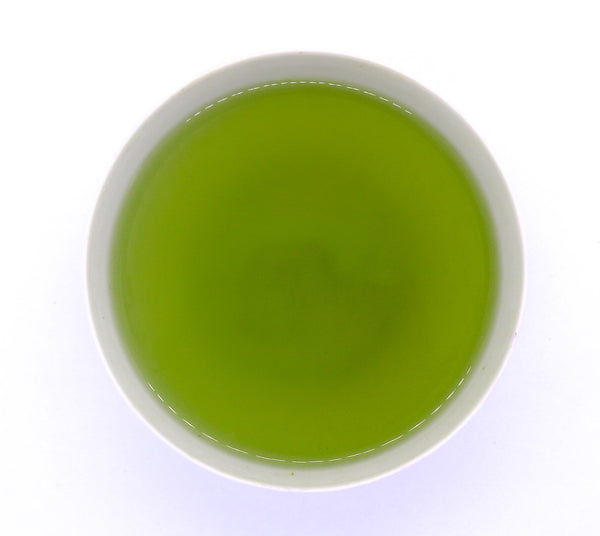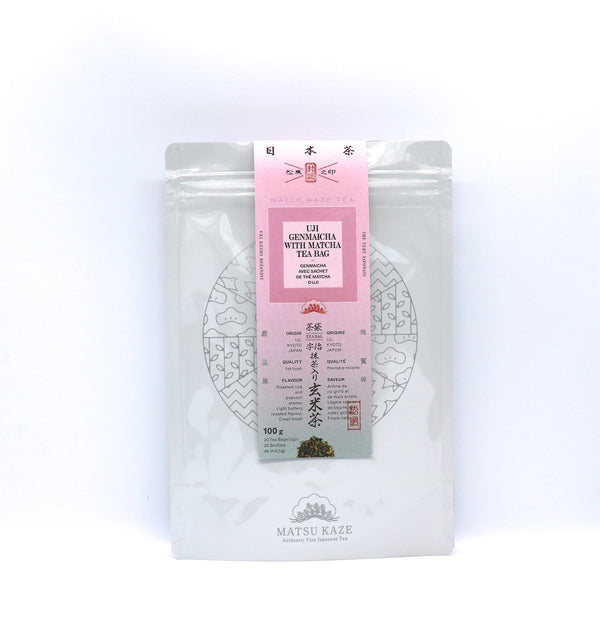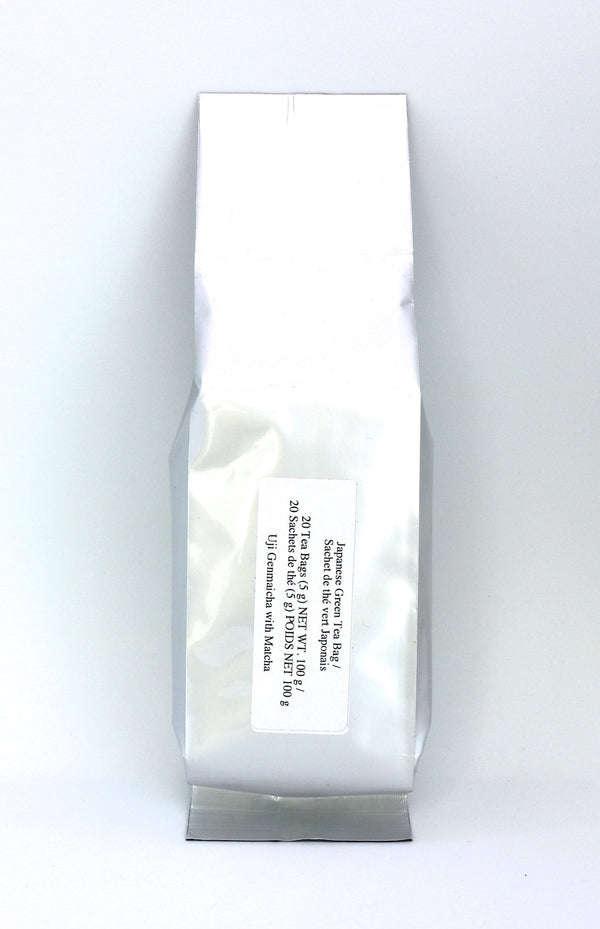 This combination of first flush high grade sencha and matcha from Uji with Hokkaido brown rice is an amazing tea in the convenience of a tea bag. Roasted rice and popcorn aroma, a light buttery, roasted flavour with a clean finish. 
Description
Cultivar: Yabukita, Yamakai, Sakimidori (blend) 
Region: Nagatani Tea Farm, Kyoto Prefecture
100 g total (20 bags / 5 g each bag)
To make hot tea
Tea: 1 tea bag (5 g)
Water: 300 mL at 95-100 °C 
Steep: 30 sec.
To make cold brewed tea
Tea: 1 tea bag (5 g)
Water: 500 mL (2 cups) at room temperature 
Steep: 2-6 hours in the fridge