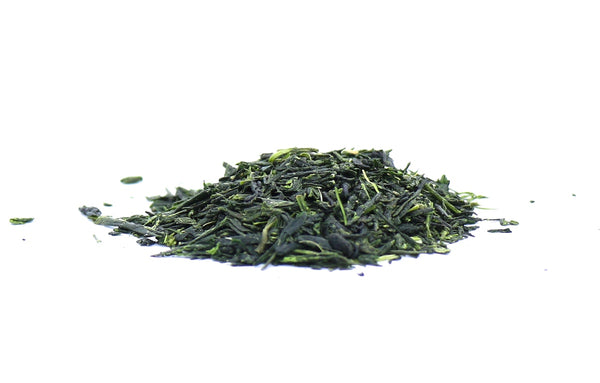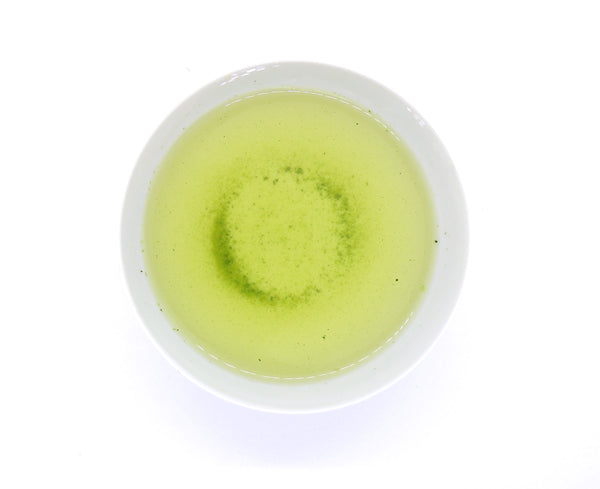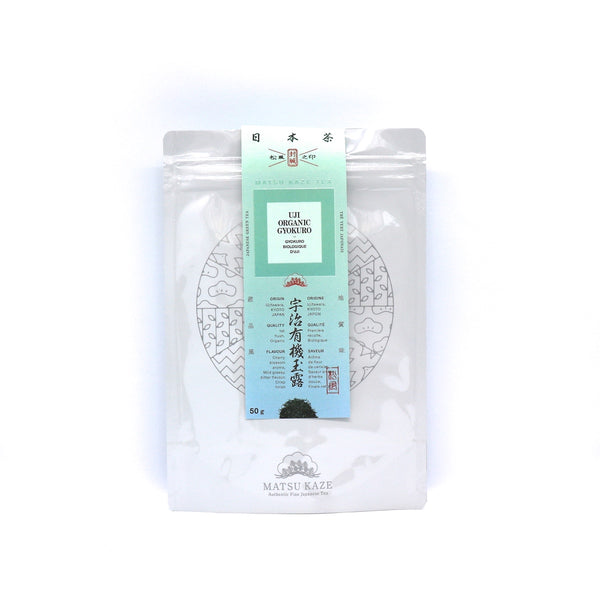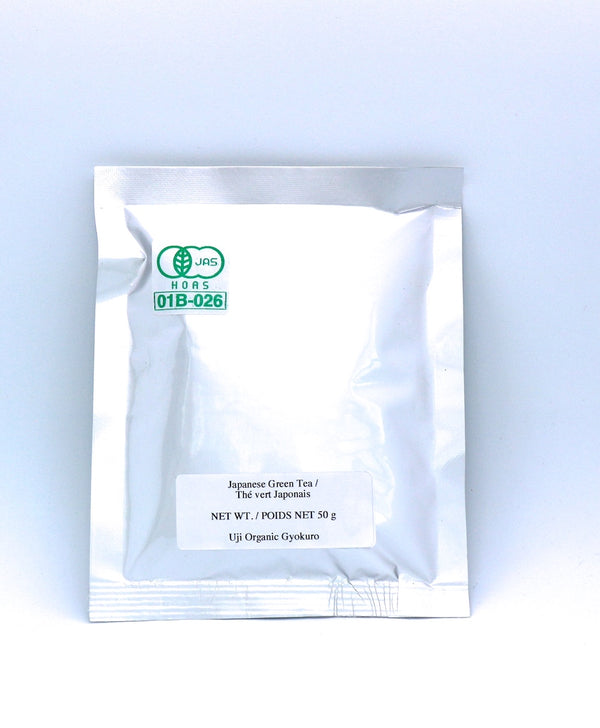 A rare high grade, first flush Japanese certified organic award winning gyokuro from Uji that is grown at high altitude. It has a cherry blossom aroma, mild grassy, light bitter flavour with a crisp finish. 
Description
Cultivar: Ujimidori, Gokoh (blend)
Region: Nagatani Tea Farm, Kyoto Prefecture
50 g
To make hot tea
Tea: 6 g or 2 tsp
Water: 60 mL at 50-60 °C 
Steep: 2-2.5 min.
To make cold brewed tea
Tea: 15 g or  2 tbsp
Water: 500 mL (2 cups) at room temperature 
Steep: 2-6 hours in the fridge