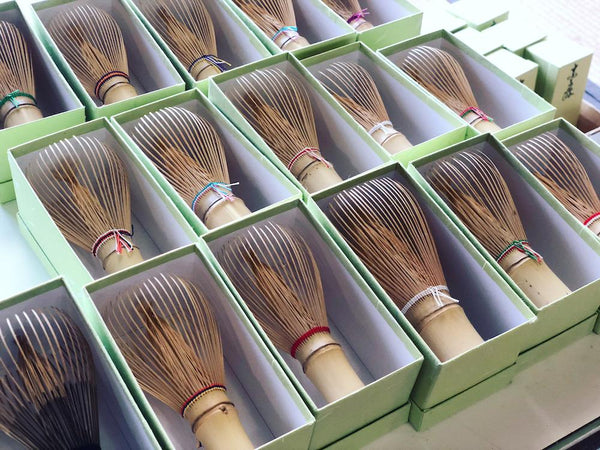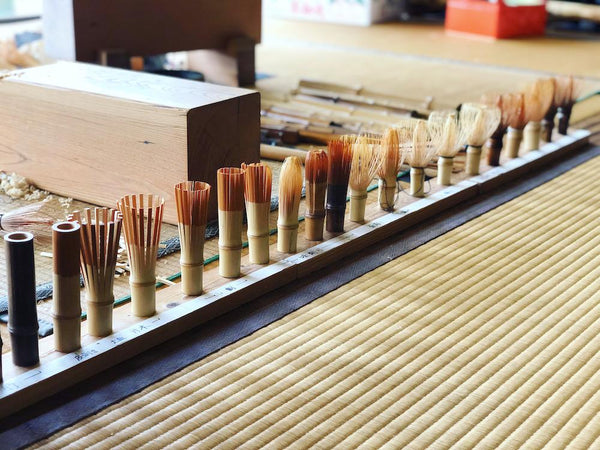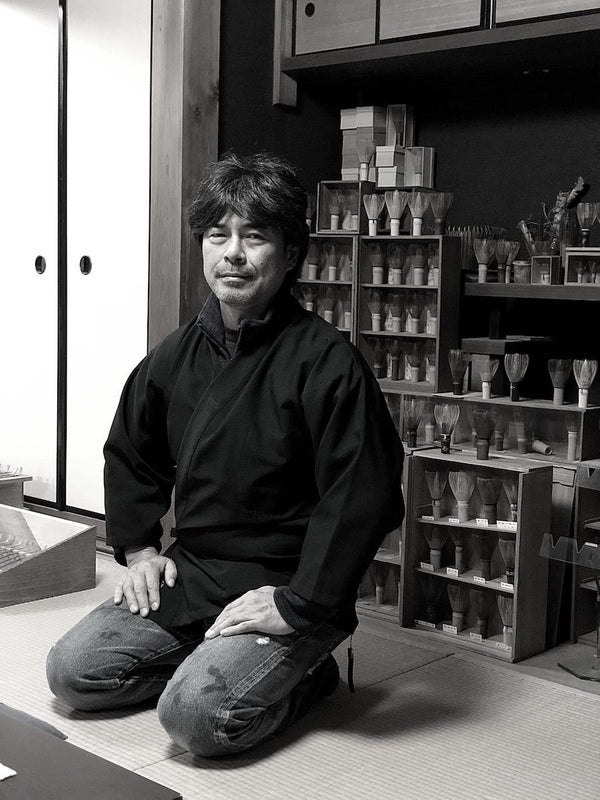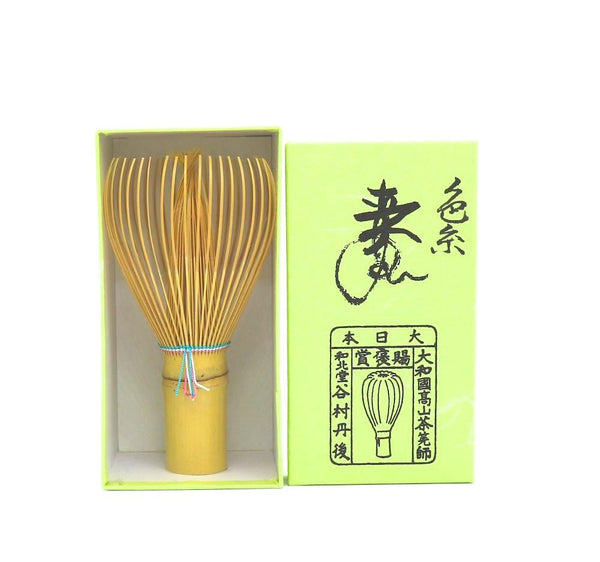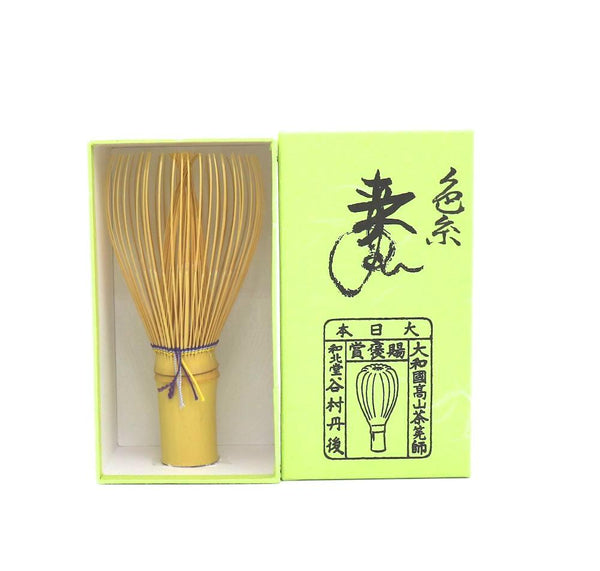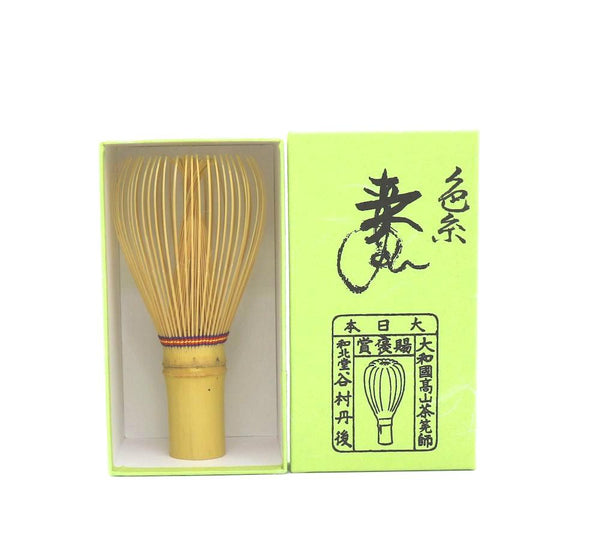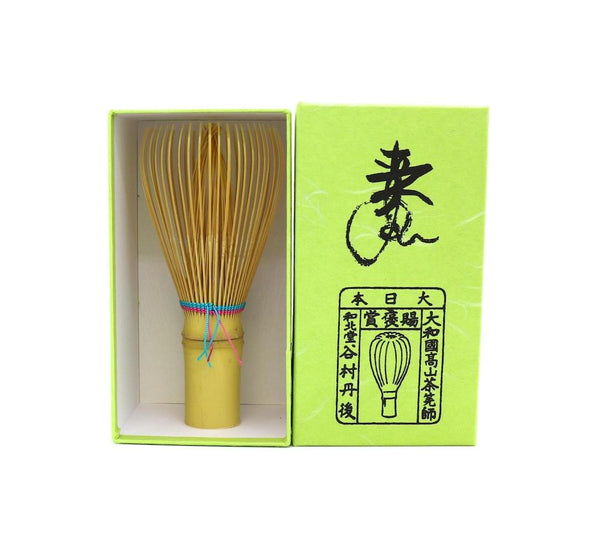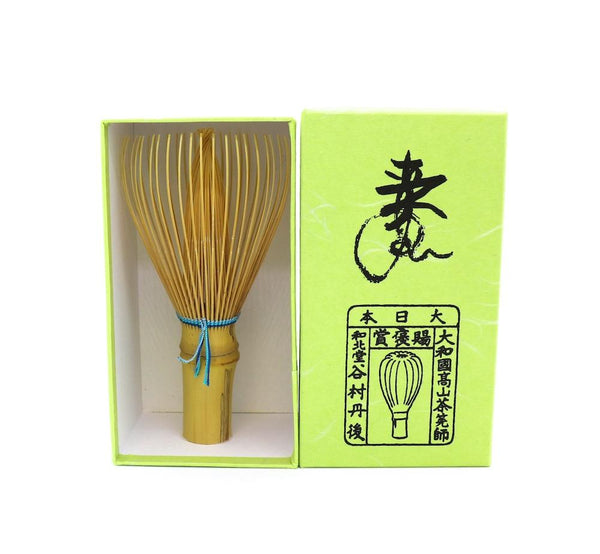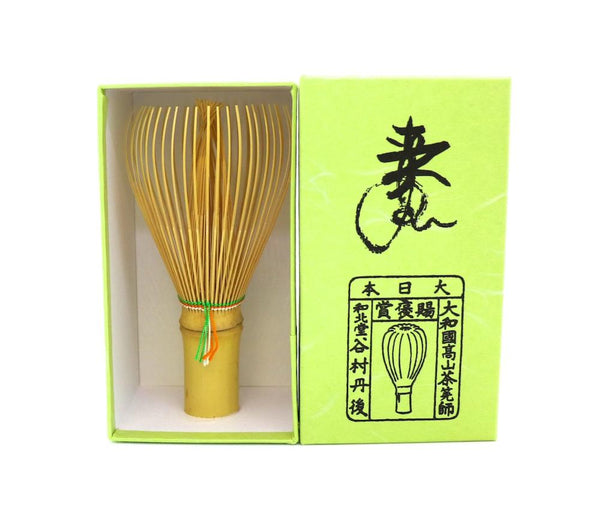 Handcrafted chasen made by Mr. Tango Tanimura in Takayama, Nara, who is a 20th generation chasen craftsman from a 500-year-old of a chasen maker's family. This shin kazuho is made of local black bamboo in Japan. This version incorporates coloured strings adding a little non-traditional flare. The white bamboo showcases the coloured string. These are limited in supply.
We visited his studio and learned about his skills and traditional craftsmanship. His chasen are beautiful and functional. They are 100% natural and chemical-free. MATSU KAZE TEA imports his products directly by air in order to maintain quality. 
Note: The handles can crack, especially in dry climates. This does not impact the functionality of the chasen. For some, it is consistent with Japanese art to see this as adding character.  
   Product information
64-66 strands
D60xH120 mm (Box: L125xW66xH60 mm)
Handmade by Mr. Tango Tanimura
Local black bamboo from Nara Prefecture
Chemical-free
Made in Japan