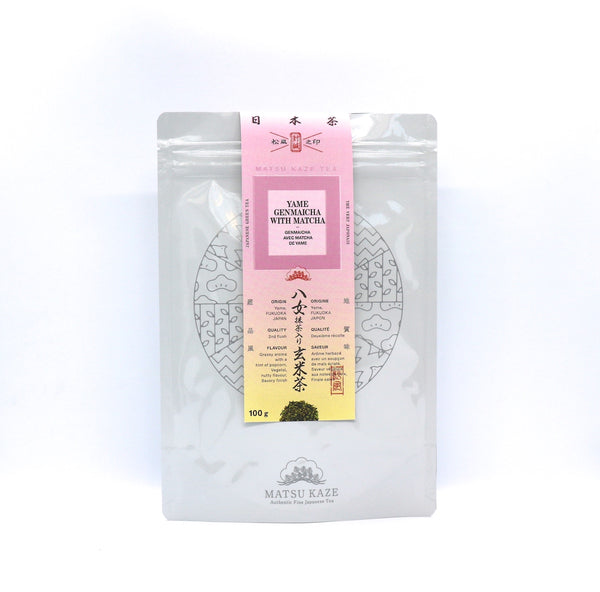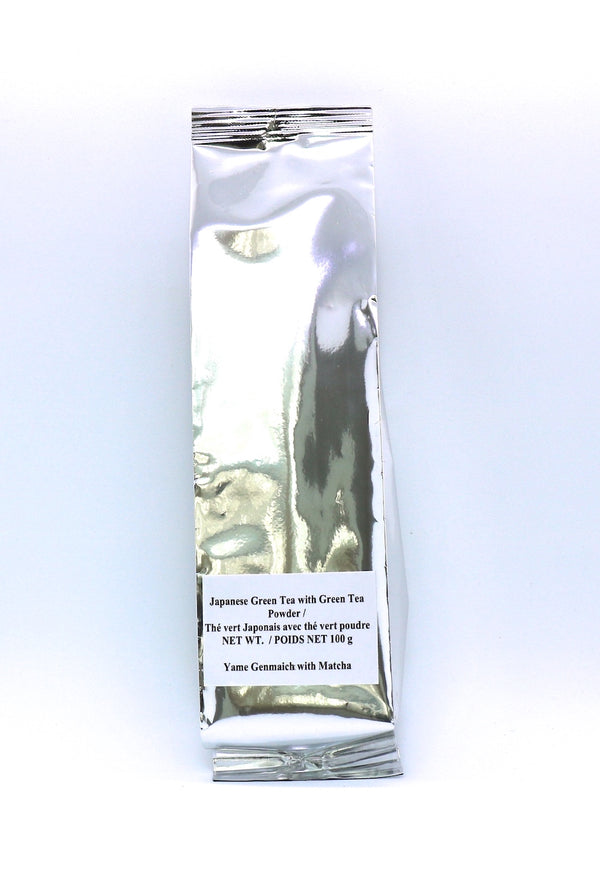 This wonderful second flush tea combines the grassy aroma and vegetal flavour of sencha with the sweetness of matcha and the popcorn aroma and nutty flavour of roasted rice in perfect balance. It has a savory finish and beautiful green colour. Be sure to drink up the matcha sediment at the bottom of the cup to get the full benefit of those nutrients. 
Description
Cultivar: Yabukita 
Region: Hoshino Seicha-en, Fukuoka Prefecture
100 g
To make hot tea
Tea: 6 g or 1 tbsp
Water: 300 mL at 90 °C 
Steep: 40-60 sec.
To make cold brewed tea
Tea: 10 g or 1.5 tbsp
Water: 500 mL (2 cups) at room temperature 
Steep: 2-6 hours in the fridge