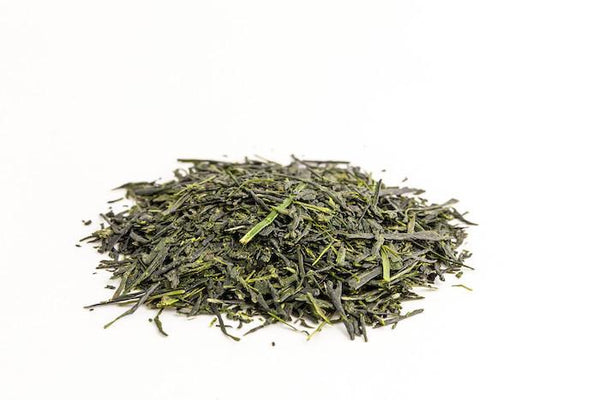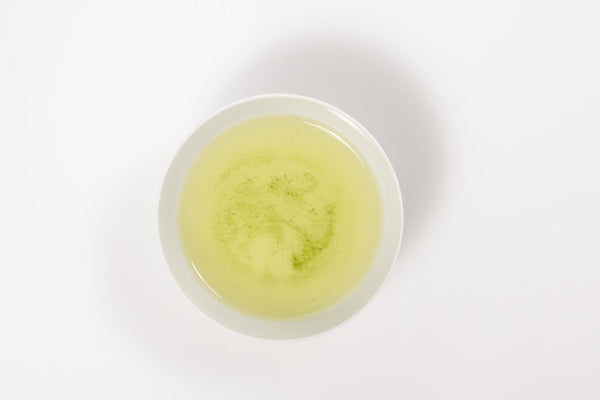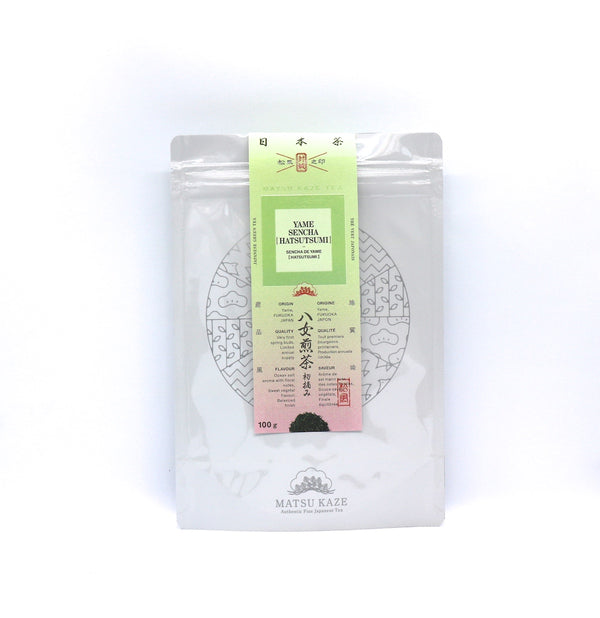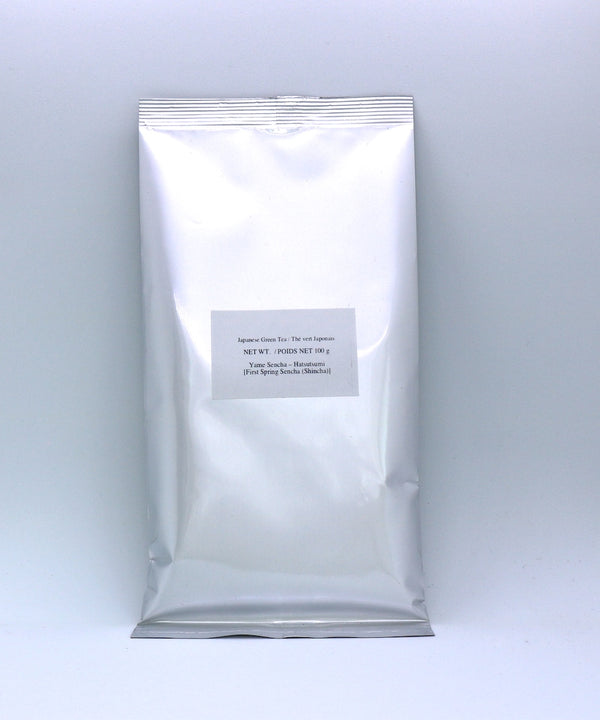 This very special 2023 "shincha" or "new tea" is limited in supply and only available until the next season. The very first and best tea leaves of the season create a sencha with heightened flavour and nutritional value characteristic of these teas. This year's flavour profile consists of an ocean salt aroma with floral notes, sweet vegetal flavour and balanced finish. 
Description
Cultivar: Saemidori, Tsuyuhikari, Yabukita (blend) 
Region: Hoshino Seicha-en, Fukuoka Prefecture
100 g
To make hot tea
Tea: 7 g or 1 tbsp
Water: 250-300 mL at 70-80 °C
Steep: 1-1.5 min.
To make cold brewed tea
Tea: 10 g or 1.5 tbsp
Water: 500 mL (2 cups) at room temperature
Steep: 2-6 hours in the fridge