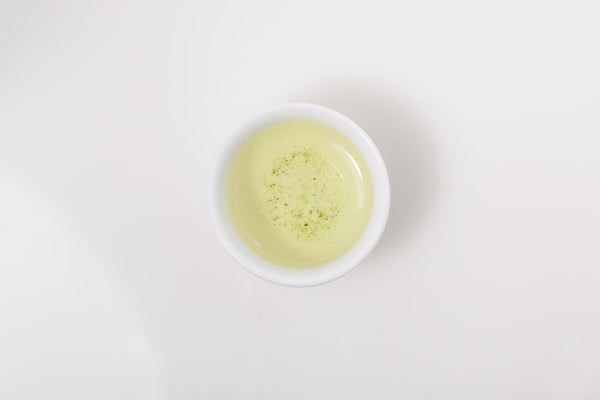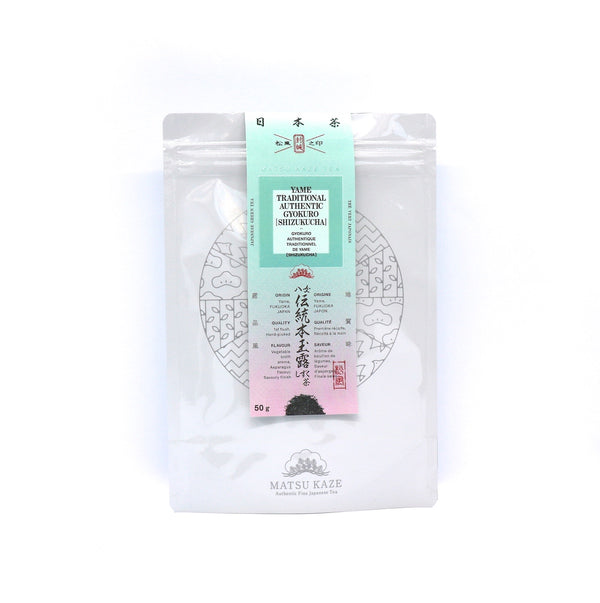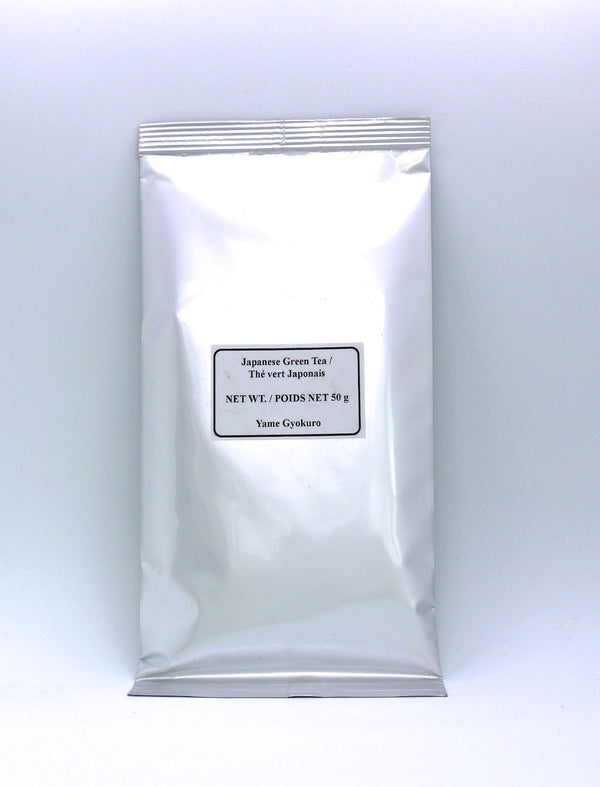 The Yame region is famous for producing award-winning gyokuro tea. Picked once a year from the best leaves, this dento-hon-gyokuro is grown using the traditional harvesting style and tools. This high-end, hand-picked tea has a vegetable broth aroma, asparagus flavour and savoury finish. It has a soup stock consistency and texture. After a few steeps, it is traditionally eaten. Good for garnishes, omelettes and other recipes. 
Description
Cultivar: Yabukita, Saemidori, Okuidori (blend) 
Region: Hoshino Seicha-en, Fukuoka Prefecture
50 g
To make hot tea
Tea: 6 g or heaping 2 tsp
Water: 60 mL at 50-60 °C
Steep: 2-2.5 min.
To make cold brewed tea
Tea: 15 g pr 2 tbsp 
Water: 500 mL (2 cups) at room temperature
Steep: 2-6 hours in the fridge