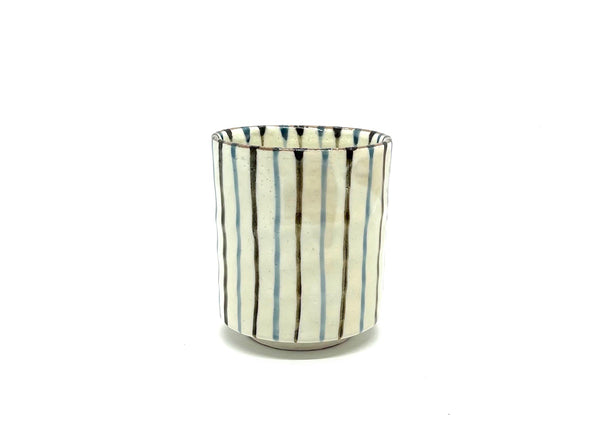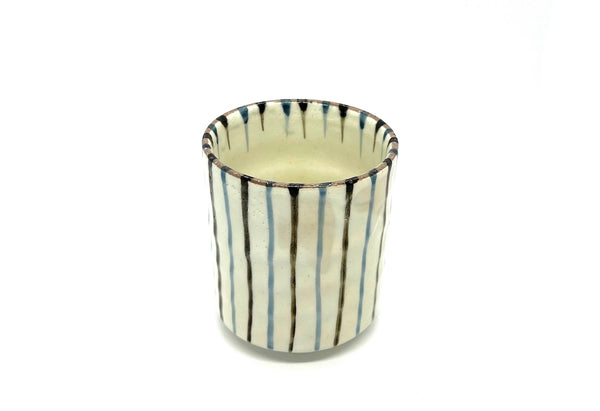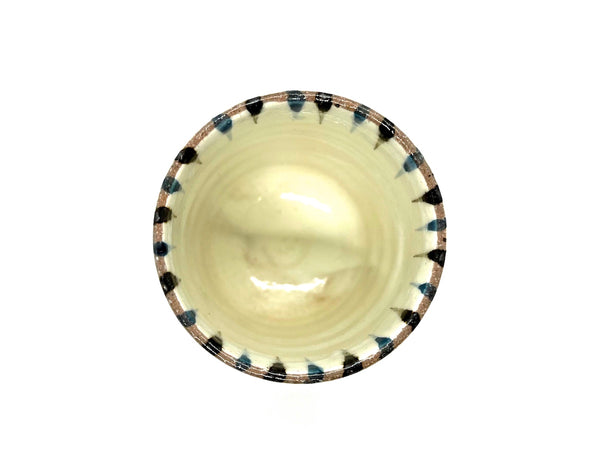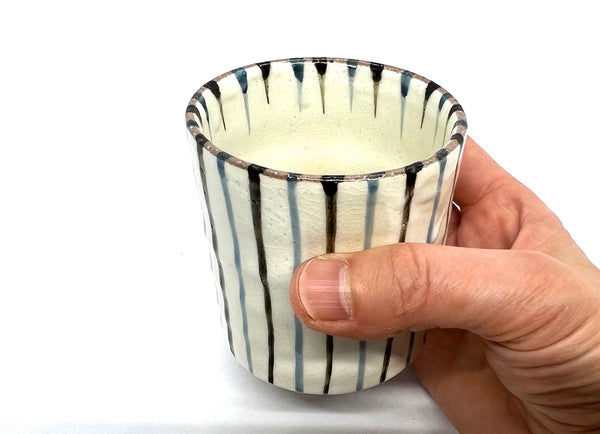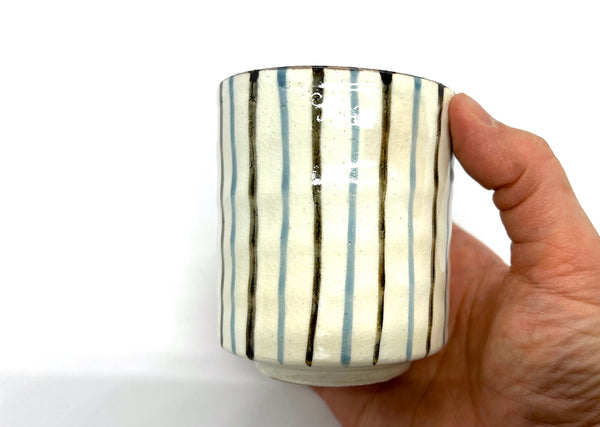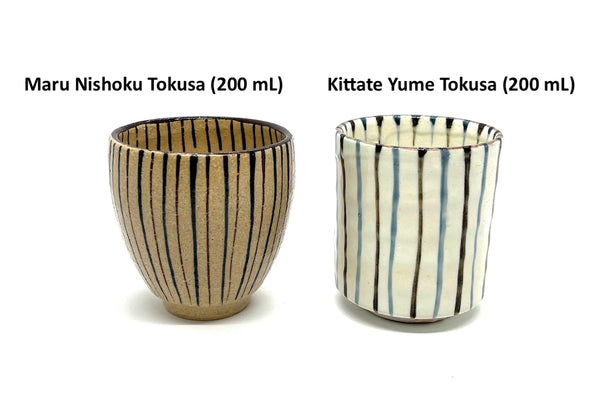 This medium sized traditional,
kittate (straight vertical cut) style
tall Mino-ware yunomi teacup is cylindrical in shape with blue and brown lines in a tokusa pattern on a vanilla white glaze that has fine kannyu cracking on the outside. The lines drape over into the inside. It's good for all teas, but is especially suited for teas that are steeped at hot temperatures such as houjicha, bancha and genmaicha.
Product information
Capacity: 200 mL

D95xH95 mm

Glazed ceramic / Vanilla white with blue and brown lines
Handmade
Mino-ware, Gifu Prefecture
No dishwasher /

No microwave

Made in Japan